As architectural trends shift away from conventional, cookie-cutter blueprints, designers are becoming increasingly deliberate about every element they incorporate into their designs. The COVID pandemic also changed the way we view our homes − for many, "home" now doubles as school, work, and even the gym.1
The greater demand for open floor plans, multi-functional spaces, and integrated indoor and outdoor areas gives us an opportunity to get creative. Here are 8 unconventional ways you can use residential garage doors to integrate these concepts into your space.
1 | Patio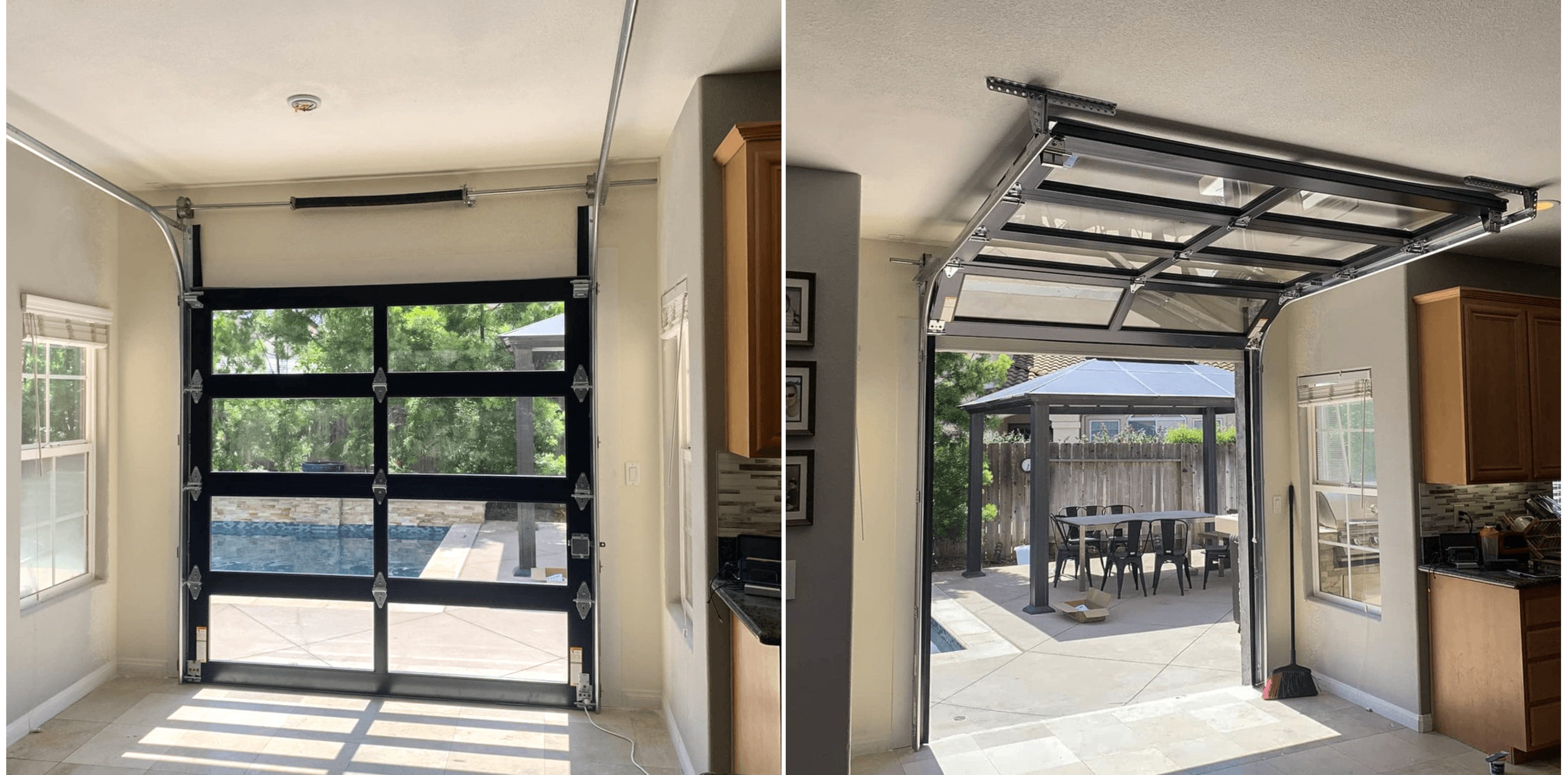 One of the most important things to consider when designing a fluid, dynamic entertaining area is how you connect your indoor and outdoor spaces. This will determine whether your guests feel like they're stepping from your kitchen into your backyard, or moving across an open, continuous space.
The bigger the opening, the better the transition.2 No need to settle for a set of French doors − make a statement with a Full-View Aluminum garage door.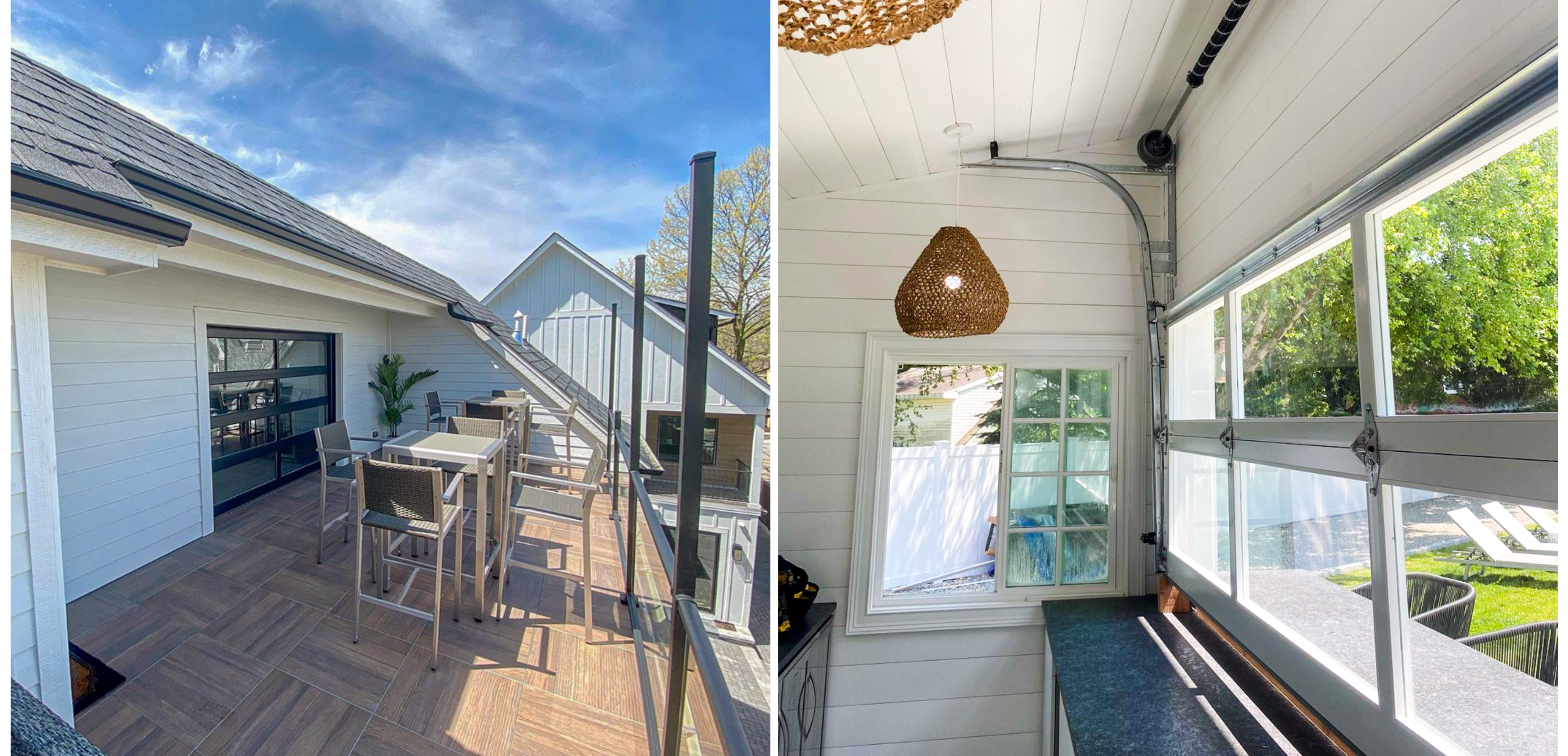 Want to make the most out of your balcony's square footage? Full-View Aluminium garage doors can also be used in place of a traditional patio door to create the illusion of more space. Crystal-clear glass allows an abundance of natural light to pass through the door, a great added benefit for the adjoining room.
If a floor-to-ceiling sized door seems excessive for your application, you can still emulate a continuous space by using Full-View as a transom window. By connecting your sunroom to your patio, you can create a charming bar counter for your indoor/outdoor entertaining area.
Start building your dream home − find C.H.I. dealers near you.
2 | Deck / Sunroom

Get year-round use of your outdoor space and leave your guests in awe by enclosing your deck with Full-View Aluminium garage doors − it's a deck in the summer, and a sunroom in the winter. Glass walls allow you to take full advantage of the nature around your property as well as its surrounding views.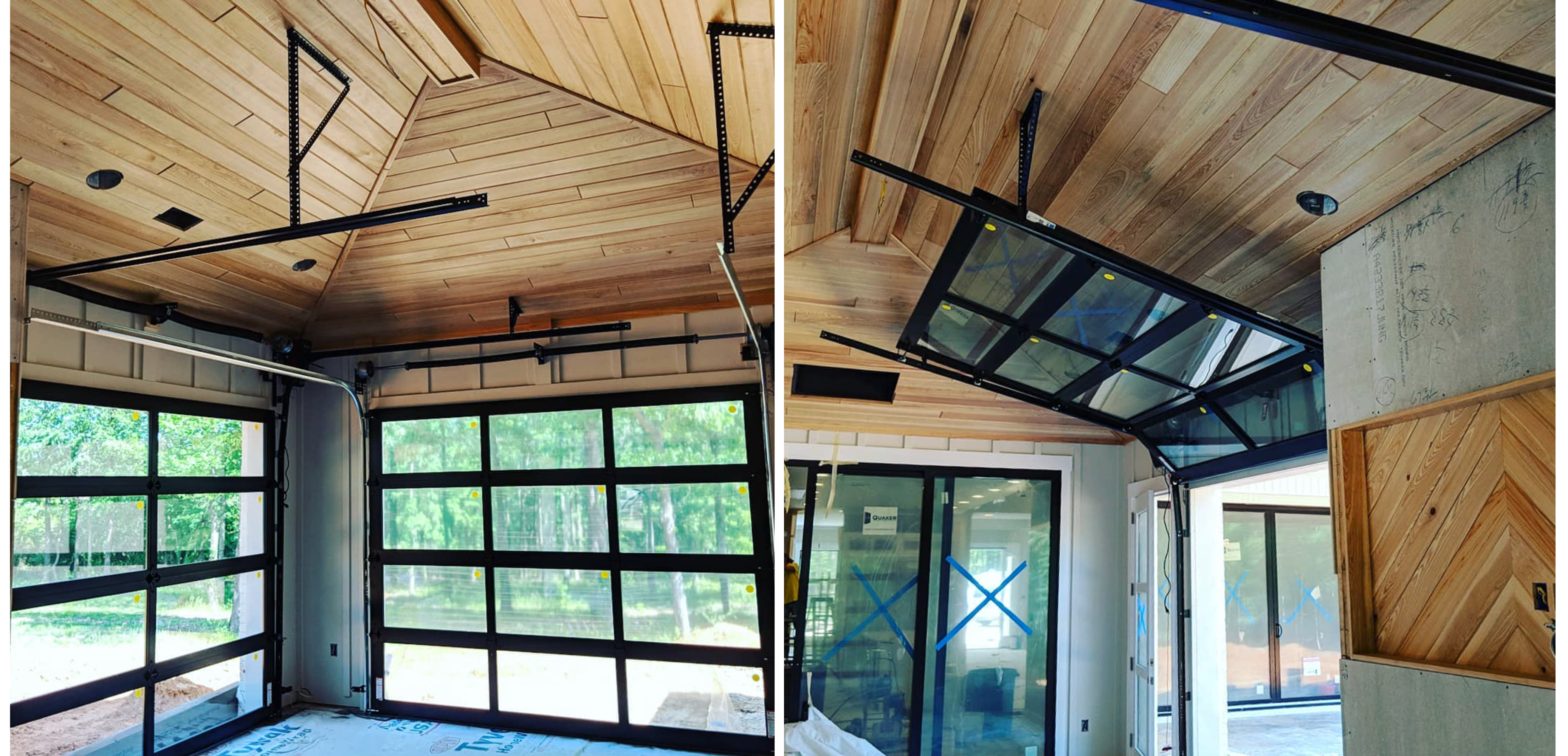 3 | Pool House

Is your pool house just taking up space on your property? Or worse, is it a bit of an eyesore? Give your pool house a much-needed facelift and fully embrace its function by adding a garage door. Establish privacy and security with Raised Panel garage doors, or add a bold, modern flair with Full-View Aluminium garage doors.

4 | Boat House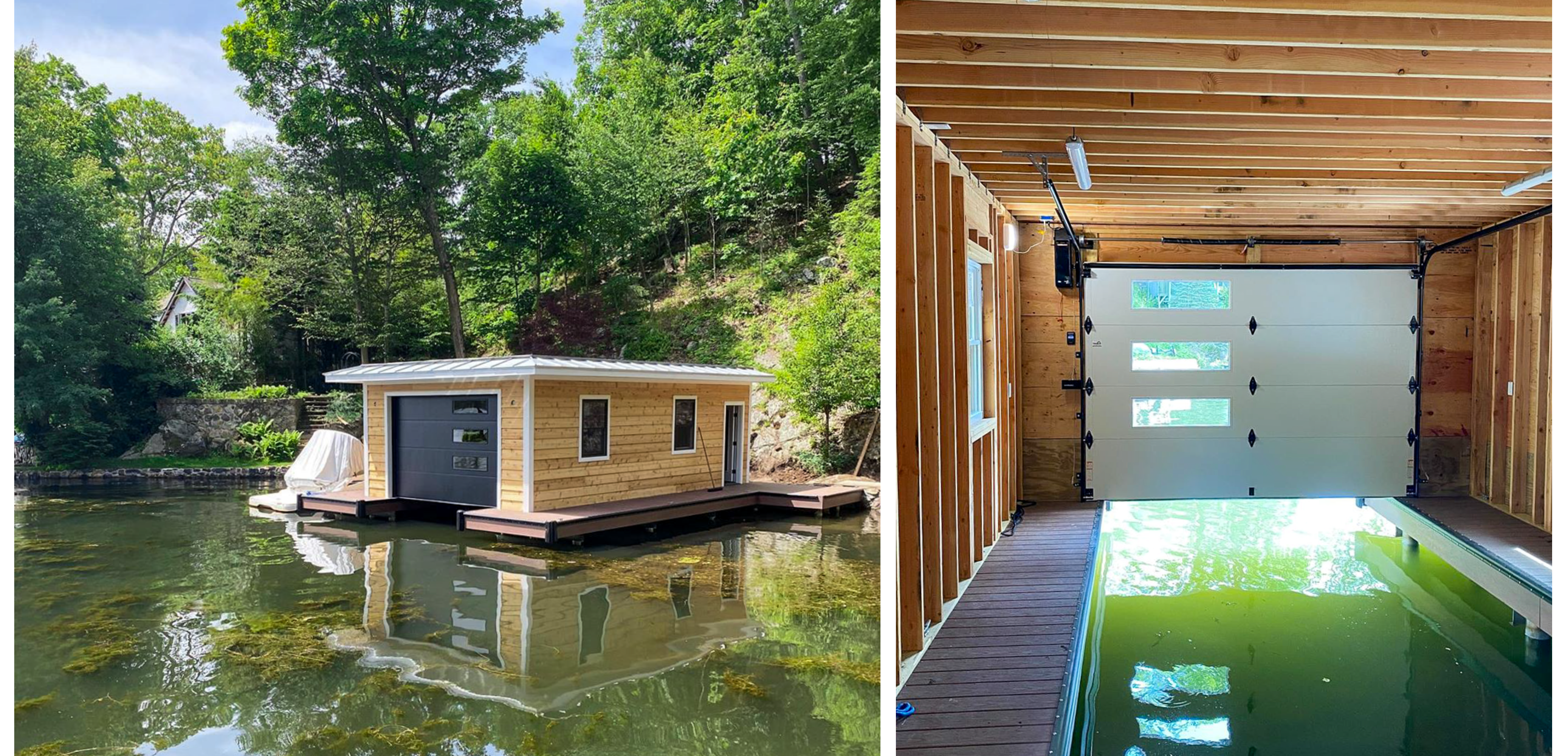 This adorable boat house addition to a Lake Hopatcong lake house speaks for itself. Upgrade your outdated, mildew-covered entranceway with Skyline Flush garage doors from the Contemporary Collection. Tinted glass lets in plenty of natural light without sacrificing security.
5 | Open-Concept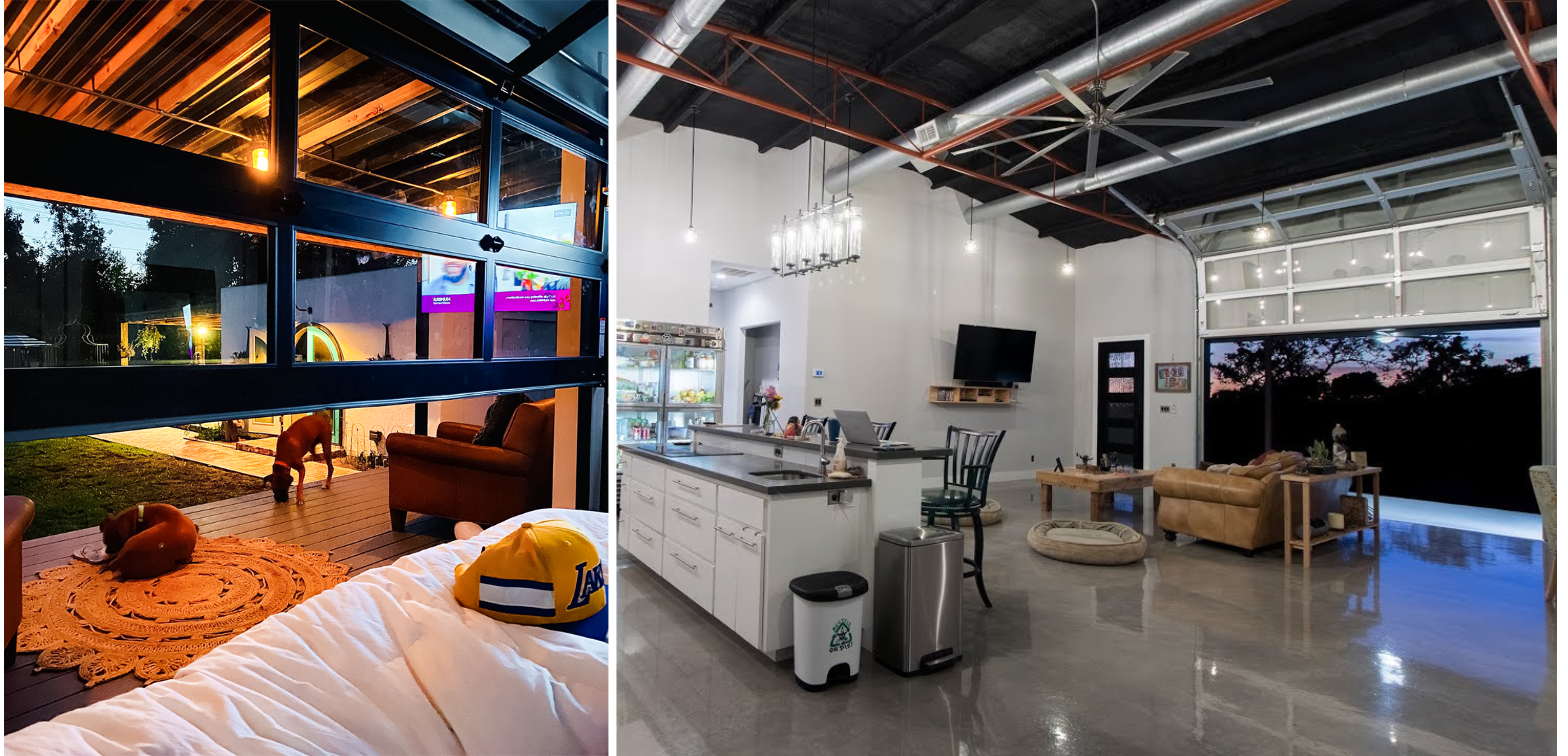 Take "open-concept" to a whole other level by incorporating Full-View Aluminium garage doors into your floor plan. The barndominium design is ideal for nature-lovers who want to eliminate the borders between indoors and outdoors. The modern-industrial touch will undoubtedly add a one-of-a-kind eccentricity to your home.
6 | Indoor/Outdoor Entertaining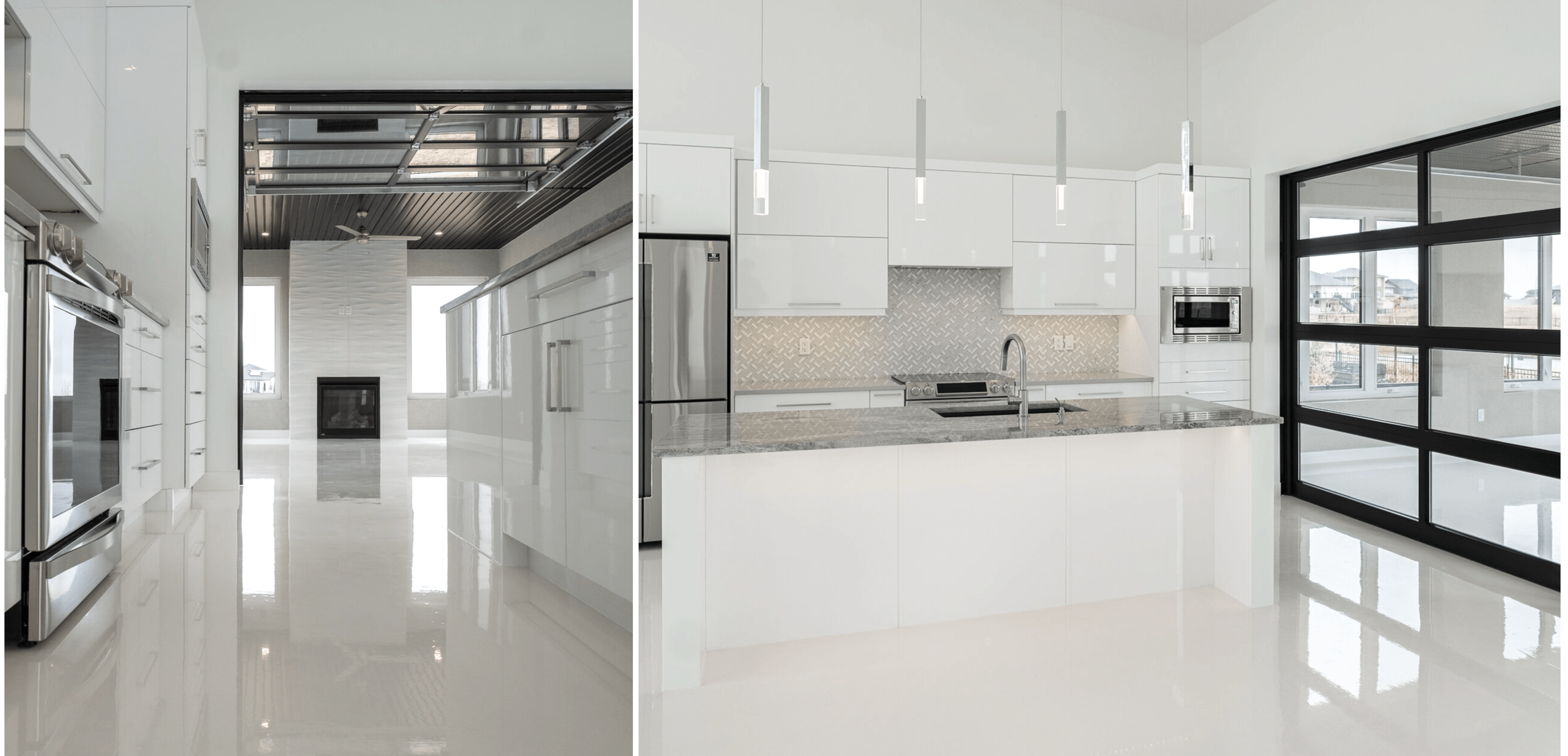 Create a natural flow between your entertaining spaces by replacing your patio door with a Full-View Aluminum garage door. The indoor/outdoor transition will feel natural and fluid, and your guests won't have to worry about bumping into each other or lining up to pass through a tiny doorframe. Opt for an insulated garage door model to ensure your door blocks outside temperatures from getting into your home.
7 | Kitchen
Avoid the all-too-familiar aftereffects of baking accidents by installing a Full-View Aluminium garage door as a kitchen transom window. Quickly air out unsatisfactory aromas/smoke, keep a close eye on the kids playing outside, and easily transfer refreshments to and from. You'll never have to wave a dish cloth around a beeping smoke detector again.
8 | Gym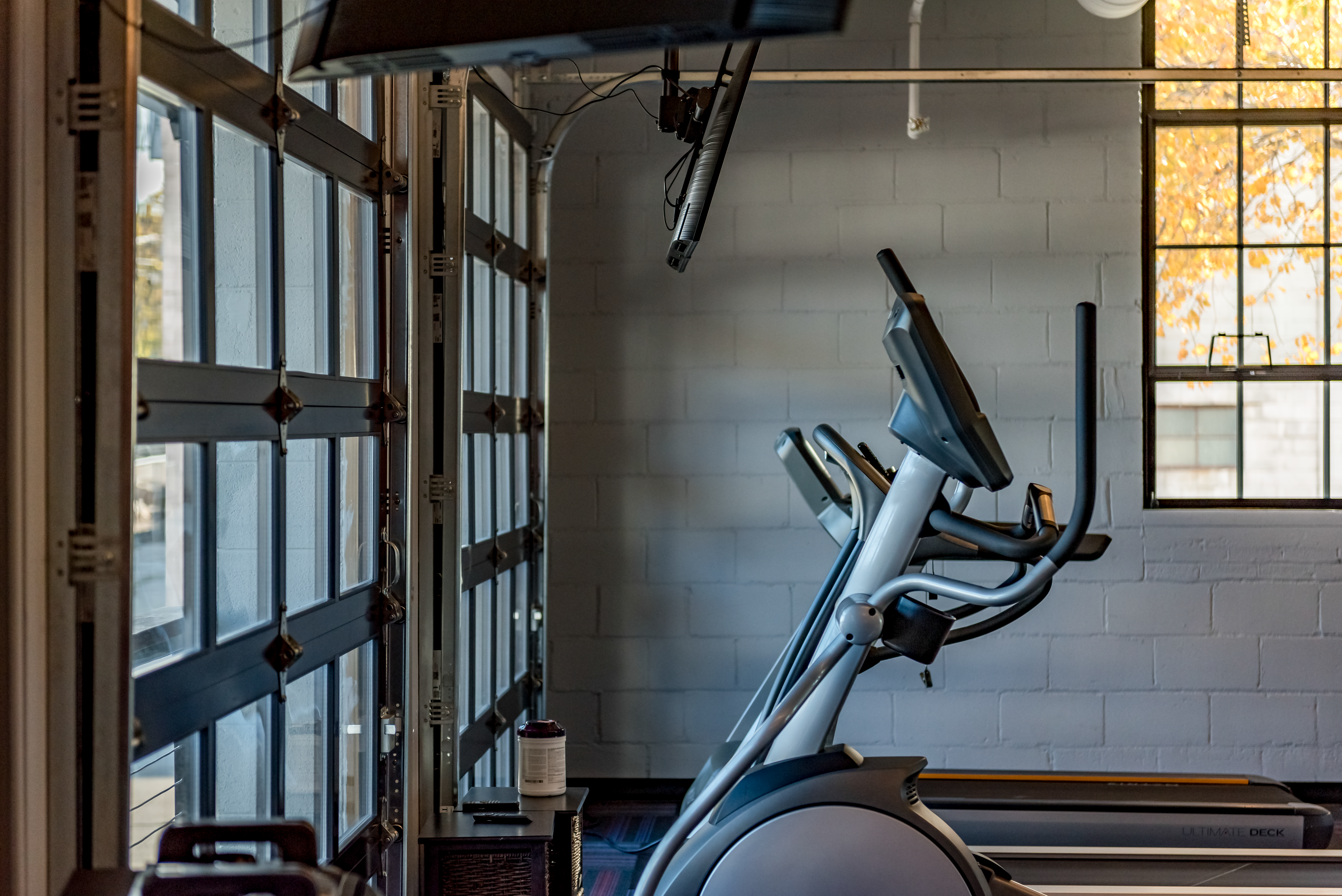 We've all had to adjust our routines to comply with suboptimal circumstances − for many of us, transitioning from exercising at the gym to at home has been a major obstacle. Take advantage of some newfound free time by converting a spare room or vacant toolshed into a home gym. Install a Full-View Aluminium garage door on one or more of the walls to brighten up the space, increase air circulation, and embrace the great outdoors during your workout.
Want more inspiration? Follow our Unconventional & Unique Garage Door Applications board on Pinterest!
---
| Helpful Links
Design your garage door on DoorVisions
Find C.H.I. dealers in your area
Download the Residential Product Guide